To have and not to be F9a?

 "To have and not to be " 9a(?) :
After this first 40m walking with a 6c+ and then a  7b+, you will meet the real problem: 10 meters with some boulders problems one after one without any rest…Mono-fingers and very small edges on a beautifull red-brown-orange and white roc…
Alexander Megos (15 years old here)did in one day:                                                     
-"Fakes Friends" 8b 40m FA 1rst try
– "Trous dans l'air" 8b FA , cruxs on sight (More difficult mouvs than Gaia 8b,  Nadir 8b or Rakomelo 8b…)
-"Dragonian Devil" 8b in Yanis sector. (Very easily by the way…)
+ an other day: "Keep Going" 8a+ 20m FA also in Kalydna sector.
He tryed this 9a route, but he didn't have time to do many runs…
1 others grade 8 is waiting the FA in the same sector!! Let's come to try!!             
This route will be the most difficult of the sector and wait a FA,                                                                                                                        
New routes in Kalymnos : Kalydna  sector
WHO CAN DO IT?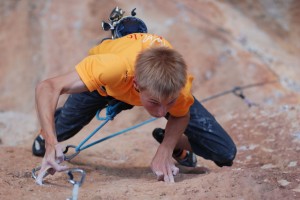 Find all these routes, and many other very nices ones in different grades in "Kalymnian Dreams"
 This movie was realised  by Thomas Anquetil  a very strong 16 years old climber, also passionate for making videos.   This Blomu Production movie will show you some beautifull routes to try in Kalymnos. You will see what's mean to climb in heaven! 

To order the movie: http://www.blomu-production.com/Blomu/Bienvenue.html
Read more about the movie in:  http://www.kairn.com/article.html?id=1871
Others routes:
Simon Montmory in "Trous dans l'air"  8b, 35m.

Down on the left: Simon Montmory in "The Mole that cram full" a 50m 8a+ with a very interesting moov at the end (Hahaa!!) Some realy nices fly to do!! (La taupe qui bourre en francais)
On the right: "J'ai du temps donc j'ai de l'argent" F7b+ (I've time so I've money")
              
The crux is at the top!!        
An other  route and  still a project:"Unique" : 8?  Who can do it ??!! A very beautifull route on an amazing rock!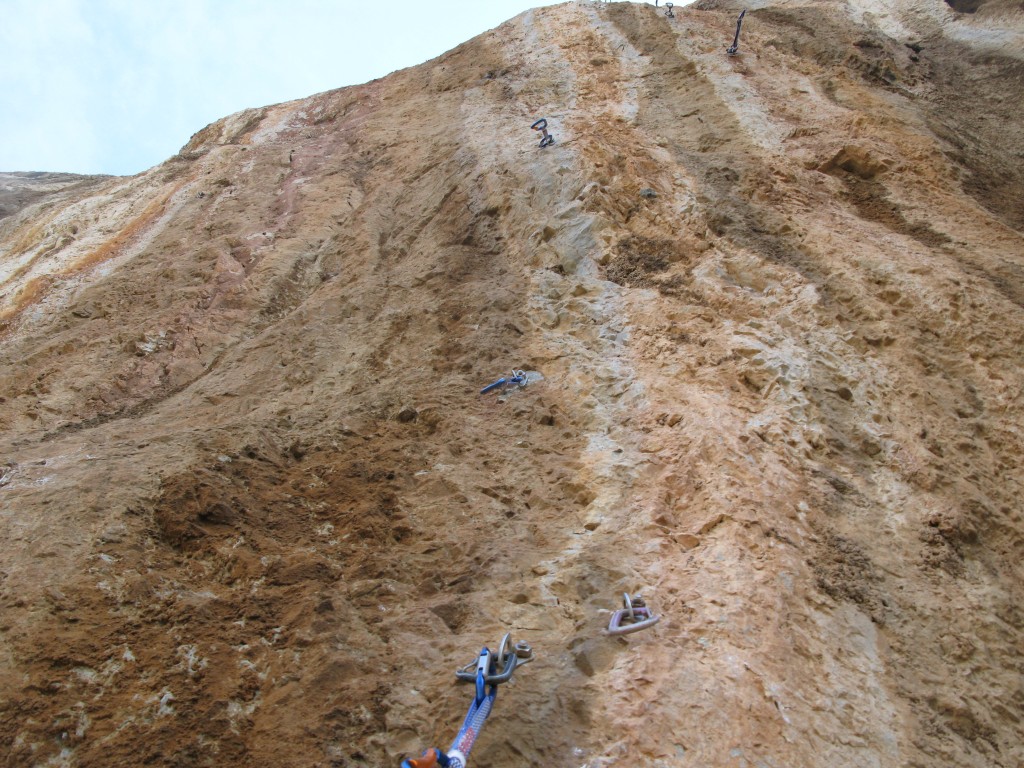 Soon: The new route for the sumer time in Kalymnos-Telendos!!   
All these routes was opened by Simon Montmory, the Kalymnos climbing  guide.
Climbing pictures from Yourgos Megos and personal collection.