The crags of Telendos:
Telendos is a very nice place where to spend quiet holidays far from any motors and noises…It's a perfect place to stay with your familly. You can rent a room from 25 euros per night! There are routes  for all level and you can stay there for a good 2 weeks of climbing… It's more quiet than Kalymnos and you will really feel the wilderness there. 
Don't forget to stop for a drink in the village before or after climbing. You can find also very nices restaurant with traditional and fresh see food!
 But let's talk about the sectors: 
Sector Glaros:
4 project wait for you + one of the best 7a+ and 7c(+) you can find in our island !!  This 45 degres roof is a realy incredible place. Routes from the grade F5b to the 9a project??…More info and pictures soon.  North Face, very good for the warms but windy days. (if it's not windy, it will be damp)
Here, Simon Montmory in "Glaros", a fantastique 8a+/b! Photo: Dominik Hartman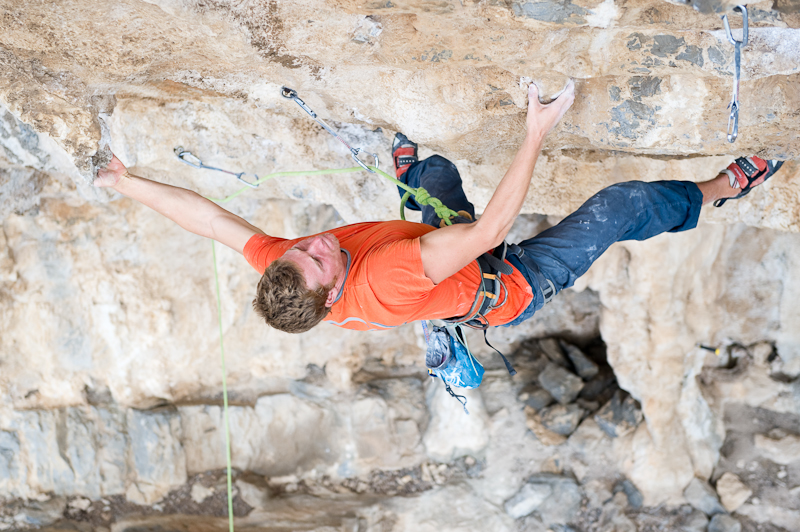 Sector Eros:
This fantastique sectore is great for it's routes from the 6c+ to the 8a, 35m, climbing on big jugs with long reachs!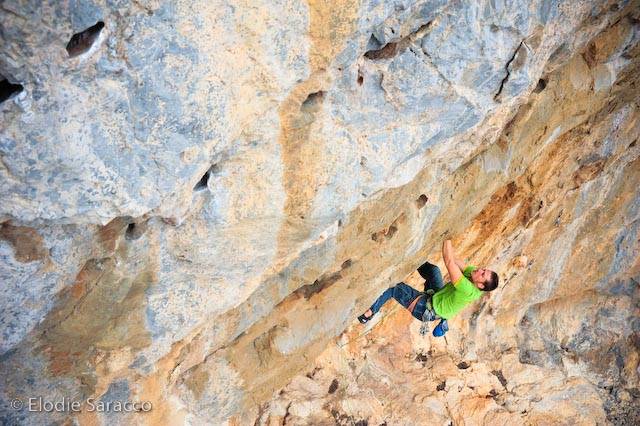 Sectore Pescatore:
Pescatore is a perfect sector for the warm days. It's very good to go there for the shade and to climb some routes in an other style than Irox. It's the perfect continuation after climbing in Irox or in Eros sector.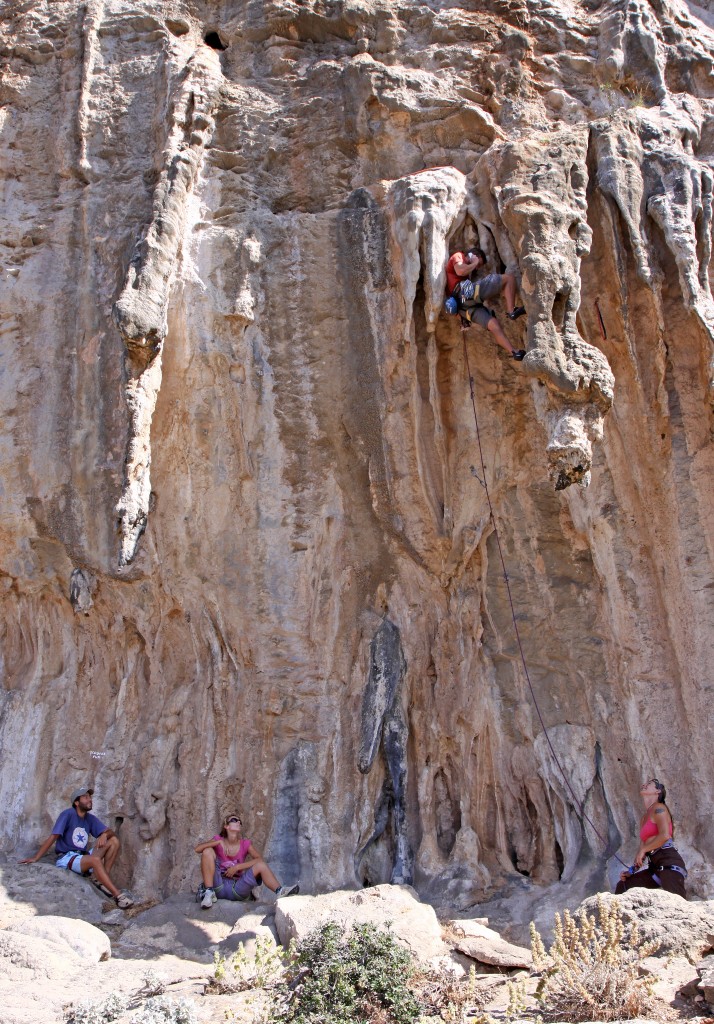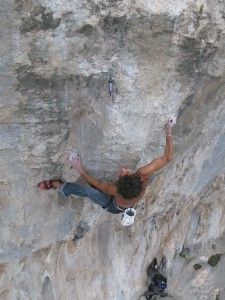 Above left: Simon answering a call in a F7a and on the right, Quentin Chastagnier in "Queen Potha" F8a+/b . A beautifull route with a very interesting boulder problem. He did the FA  at the second go.  Photos: Nikos Smalios
Secor Chrystal Cave: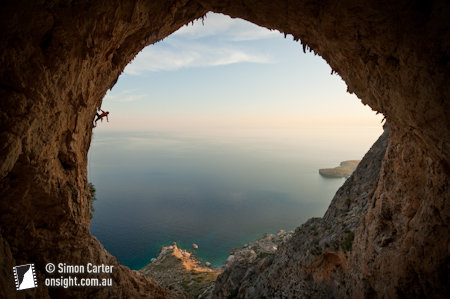 Unbelievable!! This place must be in your world climbing priority! South face. More info on http://gaetanmontange.spaces.live.com
Sector Princess Canyon:
A wonderful place equiped by Claude Idoux a local french climber, very wild with an incredible rock. Routes from the F6a to the F7a. South face.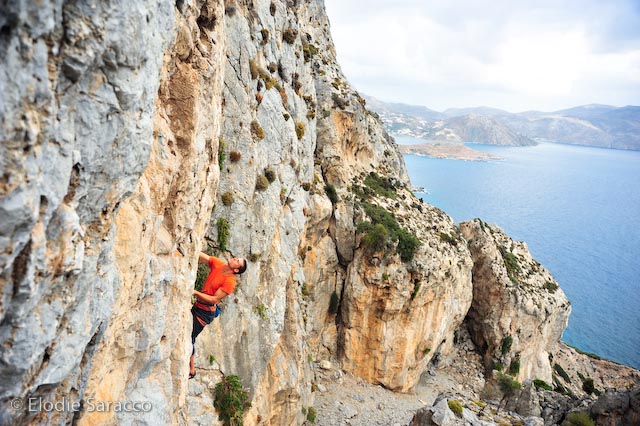 Sector Snow white:
A familly sector, at 10mn walking from the village. Very good if you feel lazy and just have few ours…11 routes from the 4b to the 7b(Sharp) Some nices 6a/b with closed bolts.
More information in the new 2010 Kalymnos guide book.
Hikes:
You can visit the old village of Telendos (Ruins)

To go to the top of the island (458m) there is an incredible view of Kalymnos and the Turkish coast… 

To go to Princess Canyon: If we can climb in that place, it's a realy incredible and wilde place that you won't forget. For good walkers.
History:
Thousands years old ruins are all around the village: Early christian baths and cemetery, temples…