Simon Montmory
Kalymnos Climbing Guide
Climbing Courses, Personalized Coaching & Guiding, Multi-Pitch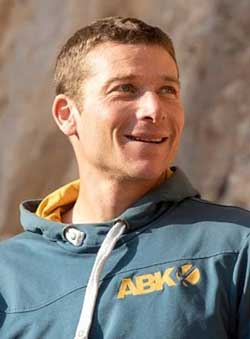 On Kalymnos, the sport climber's paradise!
From level 5a to 8a
Simon Montmory, certified climbing instructor, organizes 5 day climbing courses, multi-pitch climbing courses, personalized guiding & coaching on Kalymnos, Greece.
Kalymnos is widely considered as an must-see climbing destination for every sport climber. The island is surrounded by some of the finest limestone crags in the world, offering more than 4000 routes to suit every level and style. It is famous to be safely bolted. It's the ideal site to learn outdoor climbing, lead climbing or improve your climbing technique. 
Kalymnos Climbing Courses
What climbers say about us

Simon is a great guide on all levels
(Translated by Google)
Simon is a great guide on all levels: *climbing with the ambition to give everyone techniques to progress and have fun, he also adapts to everyone's levels and desires. *He is a great guide also on a human level thanks to his patience and his kindness. Do not hesitate to come and climb with him in Kalymnos, he knows the different sectors perfectly and will be able to take you to the best places in complete safety.
Myriam is very keen that the stay goes well by being available and responsive to respond to all our requests.
Again a big thank you for this week of exceptional climbing in a fantastic place, we really want to come back
Claire & Vincent, April 2022

Don't miss the chance to climb with Simon!!
If you want to improve your climbing, explore the best that Kalymnos has to offer, and have some laughs and meaningful conversations along the way, Simon is your guide!
Brooks – October 2021

The course was amazing! I learned a lot, had a really good time and met interesting people. Simon is the best instructor for climbing on the island and kind and good man! I will come back for another course for sure!
Guy H. – October 2021

Terrific climbing guide that ensures everyone is able to climb their best and enjoy their time on Kalymnos! Make no mistake, Simon is a teacher and will spend time teaching technique if you're taking a course. Highly recommend.
Lorenzo Mah – October 2021

I thoroughly enjoyed spending a week climbing with Simon
I strongly recommend you reach out to Simon and Myriam if you are considering a climbing trip to Kalymnos. Simon and Myriam are incredibly professional, prompt in all communication, and very friendly. As a climbing guide and instructor, I found Simon to be thoughtful, approach-able, and genuinely interested in my development as a climber. And, he brings a very high level of energy and enthusiasm to every day! I thoroughly enjoyed spending a week climbing with Simon and plan to return with my two adult children for the next adventure (or "surprise" as Simon likes to phrase it!).
David Mik – October 2021

A FIVE Star Plus experience!!
A FIVE Star Plus experience!! For those that want a wonderful climbing experience in an amazing locale Simon is the "go-to" guide!
James Brandt – October 2021