The Kalymnos-Telendos island are endowing with some incredible virgin crags. Thanks to our very active equipors team, we can enjoy each years those new routes. You will find here a parcel of our futur climbing garden…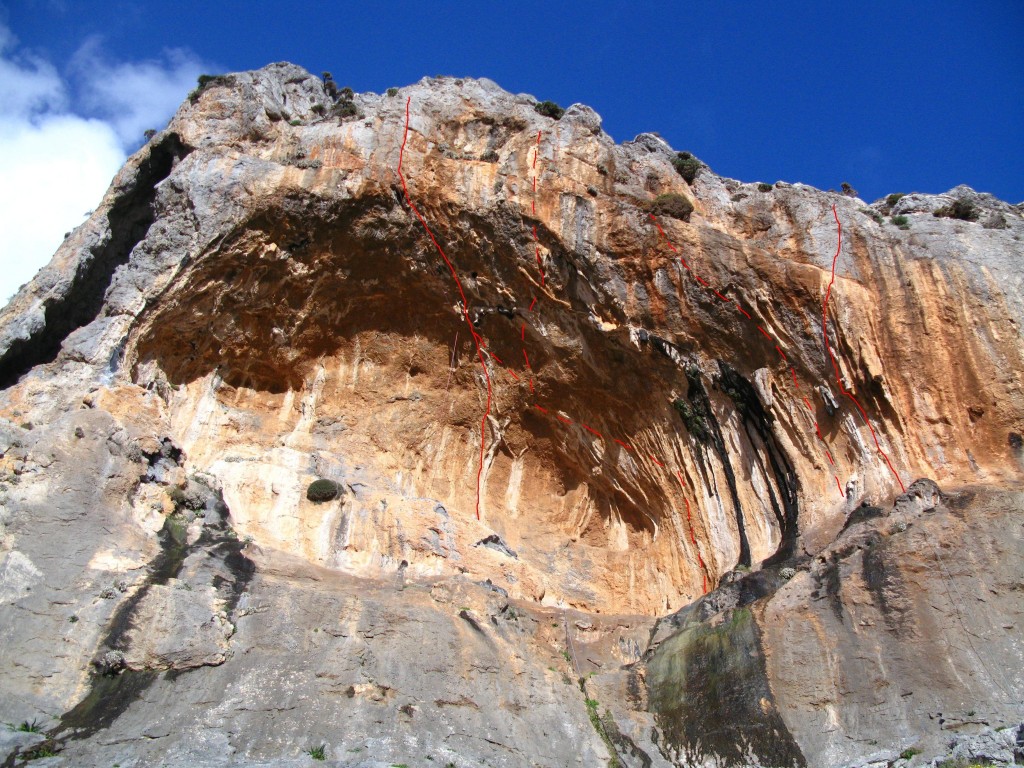 This cave close to the sector Arhi is already equiped with 2 routes:  A  potential F8c(+) and a F7c(+) There is a potential for 4 others grades 8 in the cave.
On the left and on the right of this cave around 6 new grades F6 could be made.
Aproach: 15-20mn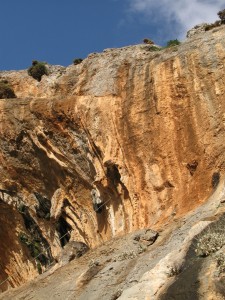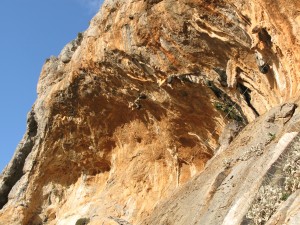 Kalydna sector: 5 new grades 8 + 3 between 6c and 7c? Whaaarhhh Watch that wall!! My next project! The orange line will be a 60m route, full gaz, full colors…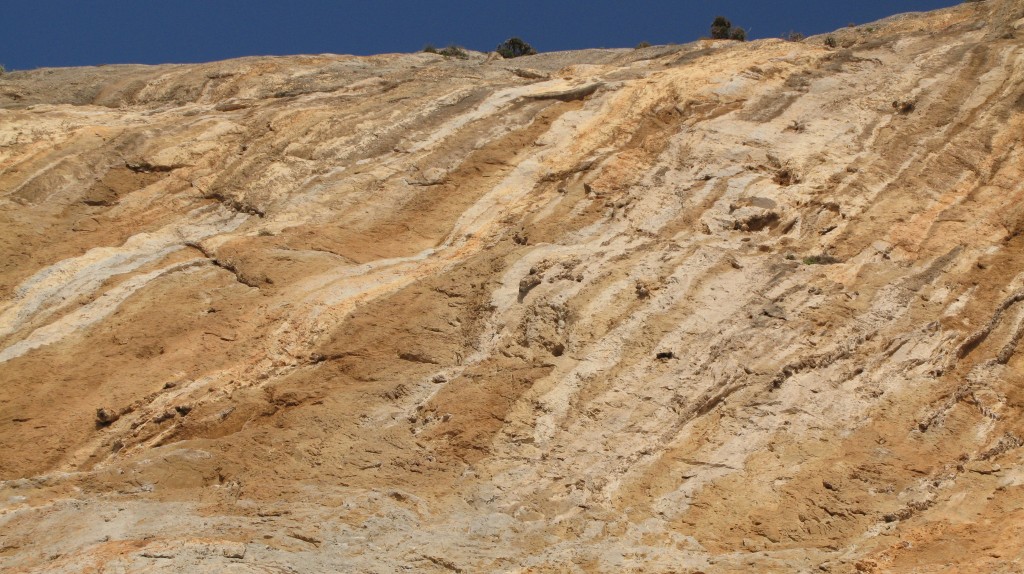 Verry soon, one of the most beautifull and impressive overhang in the world…I can't wait to equipe it!!