Welcome to Simon Montmory – Kalymnos Climbing Guide
Professional & Customized Climbing Instruction
Kalymnos Climbing Camp – 5 days courses: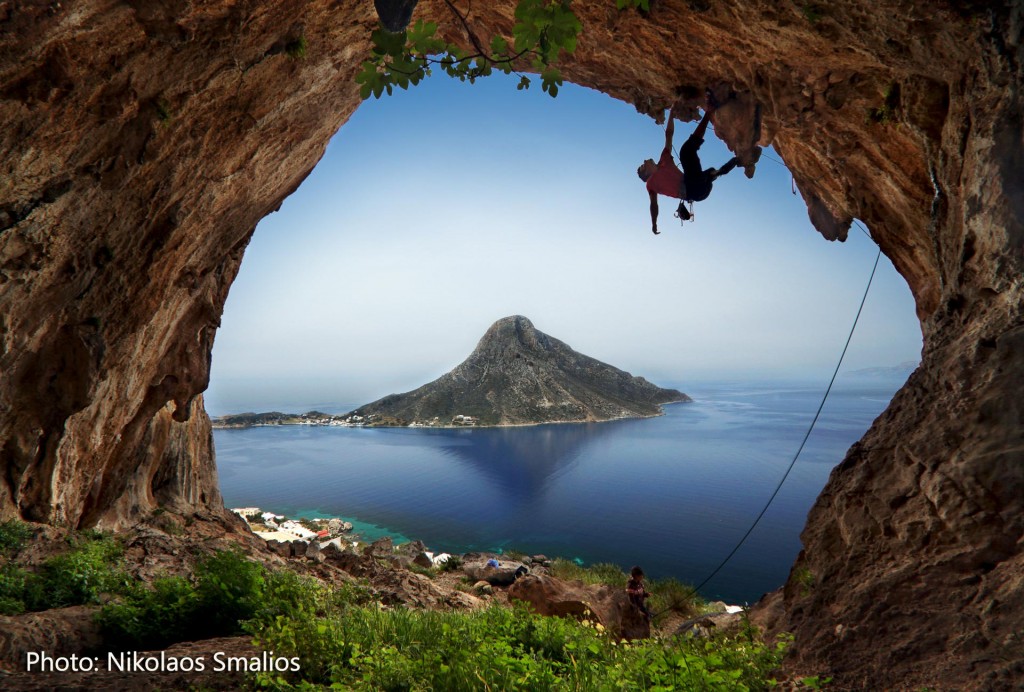 -  Introduction to outdoor climbing
             - Improve your climbing skills – Learn to lead
Performance coaching – Advanced
             - Push your limits, reach the next grade!

Kalymnos Climbing Courses & Guiding
Private Climbing Instruction
Multipitch on Telendos & Kalymnos
All courses are tailor made to suits  your level and the requirements.  For full or half days, private or groups (based on a low ratio instructor/climbers)     
Climb in Kalymnos: the Climber's paradise!
Kalymnos is widely considered a sport climber´s paradise.
It is surrounded by some of the finest limestone crags in the world, offering a huge range of climbing on slabs, big walls,overhangs and tufas to suit every level and style.
It's the ideal site to discover climbing or improve your technic.
 2014 Kalymnos Climbing Camp:
May 11th – 16th: Beginners/Intermediate
May 18th – 23rd : Intermediate
May 25th – 30th: Intermediate / Peformance coaching
June 1st – 6th : Intermediate
June 22nd – 27th : Intermediate
July 6th – 11th: Beginners
July 13th – 18th: Beginners
July 27th – August 1st: Beginners
August 10th – 15th: Beginners
August 17th – 22nd: Intermediate

This winter, join us in Spain!
             Siurana-Margaleff , Catalunya
Christmas Holidays (December 22nd to 27th)
New Year Holidays (December 29th to January 3rd)
January 19th to 24th 2014
January 26th to 31st 2014

From February to April, join us in Southern France!
February 16th – 21st 2014 
February 23rd – 28th 2014
March 1st to 6th 2014
* Contact us to join a group on other dates or if you have different requirements for the dates above.
** Climbing camps are possibles all year long from 2  persons.

Bienvenue sur Kalymnos Climbing Guide
Stages et cours d'escalade
Par Simon Montmory, BEES escalade (diplôme nationale français) vivant à Kalymnos
Stages et cours d'escalade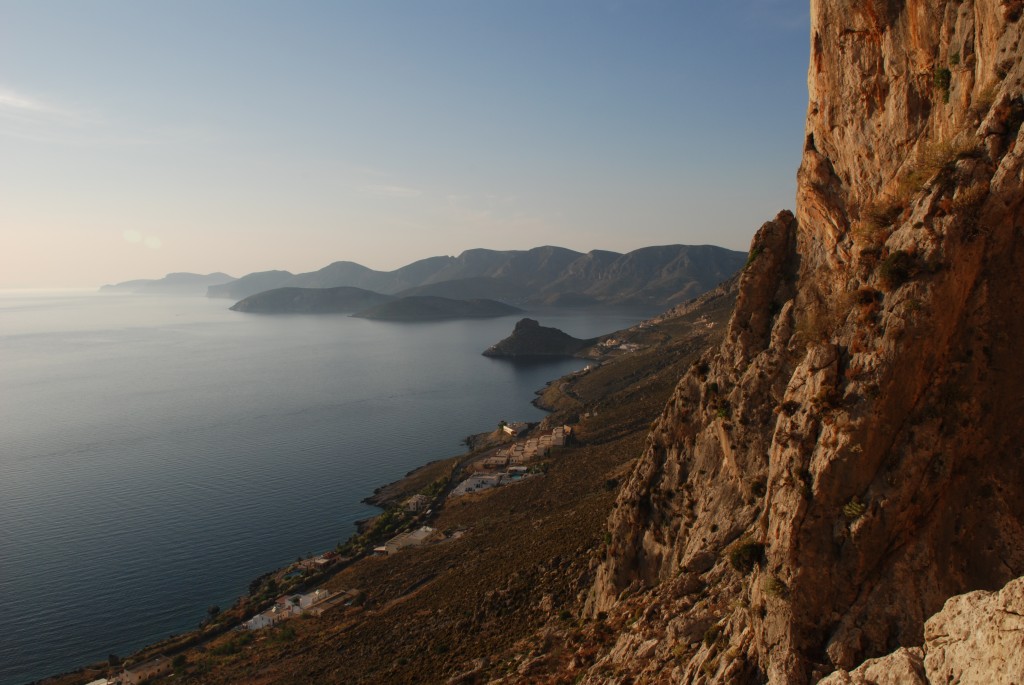 - Stages d'escalade
 - Initiation-découverte
- Perfectionnement
- Entraînement
- Grandes Voies
Privé ou en groupe.  Demie-journée ou journée complète.
Des cours adaptés à chaque grimpeur pour leur permettre de progresser et de  profiter au maximum des plus beaux secteurs de Kalymnos.
Kalymnos: le paradis de la grimpe
Kalymnos est considéré comme le paradis de l'escalade.  Ses falaises de calcaire offrent tous les styles d'escalade, des dalles aux dévers truffés de stalactites qui conviennent aux grimpeurs de tous niveaux.  C'est l'endroit idéal pour découvrir l'escalade ou vous perfectionner.
Prochains stages:
Stages d'escalade à Kalymnos – Calendrier 2014
11- 16 mai: Perfectionnement
18 – 23 mai: Perfectionnement
2 1000 5 – 30 mai:Peformance coaching
1 – 6 juin : Perfectionnement
22 – 27 juin : Perfectionnement
6 – 11 juillet : Débutant
13 – 18 juillet: Débutant
27 juillet au 1er août: Débutant
10 – 15  août: Débutant
17 – 22 août: Perfectinonement
 Cet hiver, stages d'escalade en Espagne!
             Siurana/Margalef
- 30 décembre 2013 au 4 janvier 2014 (2 places dispo)
- 19 au 24 janvier 2014
- 26 au 31 janvier 2014
* Veuillez nous contacter pour joindre un groupe à une autre période. Les stages sont possibles toutes l'année à partir de 2 personnes.